Publicado el 17/05/2019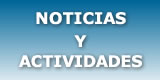 IEEE ComSoc WCET – Wireless Communication Engineering Technologies Certification
Fall Application Period Open until 6 September 2019
Demonstrate to your peers, employer, and the technical community that you have what it takes to be called an IEEE Wireless Communications Professional. Don't miss the chance to earn your certification in the upcoming testing window that occurs from 23 September - 19 October 2019. You must apply by 6 September 2019.
The IEEE WCET® Certification Program was specifically designed by the IEEE Communications Society (ComSoc) to address the worldwide wireless industry's growing and ever-evolving need for qualified communications professionals who can demonstrate practical problem-solving skills in real-world situations.
Recent updates to the IEEE WCET exam include the newly added area of expertise on "Emerging New Paradigms and Services" that addresses ongoing developments in protocols and architectures for emerging new standards in wireless, service requirements and application scenarios. Topic areas addressed include but are not limited to new developments in 802.11, Internet of Things (IoT), 5G, and Machine Type Communications (MTC).
Earning WCET certification is a great way to gain a competitive edge professionally and earn a highly respected credential from a world-renowned institution.
https://www.comsoc.org/education-training/ieee-wcet-certification

* IEEE WCET Certification Exam Application
https://wcet.comsoc.org/
* 2019 WCET Candidate's Handbook
https://www.comsoc.org/education-training/ieee-wcet-certification/wcet-exam/handbook
*Special Offer
Combination Package: IEEE WCET Exam PLUS 4-Day Intensive Wireless Communications Online Course (Valid through 4 September 2019)
https://www.comsoc.org/education-training/training-courses/online-courses/2019-09-fall-2019-combination-package-4-day
---
Destacados