Publicado el 18/08/2021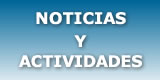 IEEE AR EMCS - Webinar "Design for EMC"
Scott Williams - Viernes 20 de agosto 2021, 19:00 AR

Volver a la sección
El Capítulo Argentino Conjunto de las Sociedades IEEE Antennas & Propagation (APS) y Electromagnetic Compatibility (EMCS) invita al webinar "Design for EMC" en el que disertará el Ing. Scott Williams.
La disertación será en idioma inglés.
Fecha y hora: Viernes 20 de agosto 2021, de 19:00 a 20:15 AR (GMT-3)
Se solicita inscripción previa a través de https://forms.gle/uSFP83z5CzMtwJuD9
Link de acceso al webinar https://meet.google.com/ujt-jvej-duu
Webinar "Design for EMC"
Subject
Electromagnetic Compatibility (EMC) is the most crucial part of a system design, but is often overlooked until the later stages of development. EMC affects the signal integrity, power quality, reliability, safety, and long-term performance of all systems and PCB designs. There are fundamental design rules, guidelines, and principals that can be followed in all systems to ensure better EMC performance
Summary
What is EMC? What does it really mean?
Regulatory Compliance vs Functional Compliance vs EMC
Why you should care, and EMC failures in the real world examples
EMC Analysis Breakdown - Product, System, PCB (Scott's System)
Some design rules and considerations to have
Example of a design principal in play
Closing words
Speaker: Scott Williams
Scott is the sole proprietor of Xentronics, acting as an Electronics Design Consultant for companies across a broad section of industries.
His background and knowledge-base spans through all Electronic Product Development, Research, Consulting, and Manufacturing
Through careful design considerations and a mature development methodology, he helps guide companies through the product conceptualization, through to compliance, through to manufacturing.
He has assisted companies in the IoT, Industrial, Medical, Commercial, and Safety sectors with Schematic & PCB Design, Compliance, and Manufacturing support in over 100 products.
EMC is a big passion and core to all of his designs.

Volver a la sección
---
Destacados