Publicado el 05/03/2017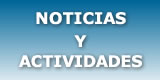 IEEE AR CASS - CAMTA 2017 11th Argentine Conference on Micro-Nanoelectronics, Technology and Applications
Llamado a presentación de trabajos abierto hasta el 21 de marzo de 2017
The Conference (CAMTA) July 27-28, 2017
The Argentine Conference of Micro-Nanoelectronics, Technology and Applications is a high technical quality forum for researchers, technologists and companies in the fields of micro and nano electronic technologies.
Papers in the following areas (not limited to) will be accepted:
·Micro/Nano Electronics Design, MEMS/NEMS.
·Gigascale, 2.5D/3D Systems and Emerging Technologies.
·Sensors and Sensory Systems.
·Micro-fabrication and Packaging.
·Device Physics and Modelling.
·Radiation Effects and Tolerant Circuits.
·Testing and Verification.
·Signal Processing.
·Imaging, Optoelectronic Devices and Systems.
·Synthesis, Modelling and Simulation.
·Communication Circuits and Systems.
·Biomedical Circuits and Systems.
·Internet of Things.
·Power Electronics and Smart Energy.
This year, papers will be presented in oral sessions.
All papers will be submitted and processed online. Check the website for instructions http://www.eamta.com.ar
The School (EAMTA) July 22-29
The School main objective is to promote the development of advanced technology in our country, through the design of integrated circuits and its support/associated technologies. Master and PhD students, as well as final year students are encouraged to participate in the School. A limited number of travel and lodging grants will be provided. The school is composed of one basic course on analog and digital VLSI, and laboratory measurements; and several advanced courses. As part of the basic course, students will work on a chip design as a final project.
Student and PHD (SPhD) Forum
The SPhD Forum gives an opportunity to advanced students, PhD students and recent graduates to present their work in the event. Prospective authors should submit a 4 page summary paper of their work. Papers will be evaluated by a committee and accepted works will be presented in poster format during CAMTA. Participants of the SPhD forum will have priority in the allocation of grants.
Industry Day (July 28)
During this day, the event is open to companies. Companies are encouraged to present demos, booths, talks and tutorials. We encourage all electronic related companies to attend.
Important Dates:
REGULAR papers to be submitted for inclusion in IEEE Xplore.
SPhD papers will be available online on the conference website.
Deadline for submission of papers: March 21, 2017
Notification of acceptance: May 13, 2017
Deadline for submission of final papers: June 3, 2017
For inquiries: eamta.ar@gmail.com
More details in http://www.eamta.com.ar
---
Destacados